Trout Fishing Tournament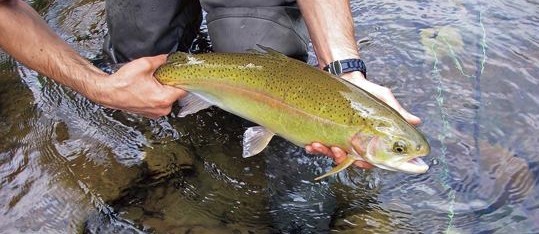 When:
May 6, 2017 @ 10:00 am – 4:00 pm
2017-05-06T10:00:00-04:00
2017-05-06T16:00:00-04:00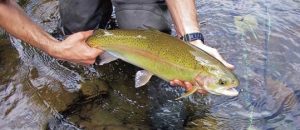 For the first time in years, a fishing tournament is coming to the Cheat River on
May 6, 2017 from 10 am to 4 pm.
The tournament will include the stretch of river from the Cheat River Bridge (US 50) to the Cadell Bridge on WV 7 south of Albright.
Each year the river is stocked with trout and thanks to volunteer clean ups, eagles are back to the Cheat.
Registration–starting at 9 am–and weigh in will take place at the Riverview Lounge located at 14479 George Washington Highway (US 50), Rowlesburg, WV.
Entry fee is $20. All contestants must have a WV fishing license; all state fishing regulations apply. Fishing will be allowed from the banks or boat. DNR officials and referees will be on site.
First prize: 50% of gate; Second place: 25% of gate; 3rd place: 10%. A fish fry will follow the tournament at the Riverview Lounge.
For more details, call Bob Likens 304-454-9754.