Tri-Ag Federal Credit Union Chamber Spotlight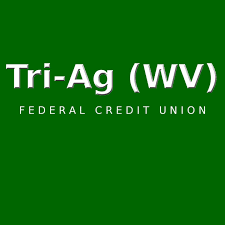 Chamber Business Spotlight
The Preston County Chamber of Commerce is pleased to announce that Tri-Ag Federal Credit Union, which was founded in March 21, 1959 , is this month's Business Spotlight.
Tri-Ag offers shares (saving) share draft (checking), share certificates, IRA, Christmas and Vacation Club accounts, free notary service for members, wires, electronic payroll, money orders, instant issue debit cards, and pre-paid travel money cards. They also offer loans including personal, new and used vehicle, recreational, hardship, farm equipment and HELOC.
When we asked Karen Mason, Manager and CEO what makes Tri-Ag unique to Preston County? She answered, "We are the only community credit union that has a full service branch location."
Karen wants the residents of Preston County to know that Tri-Ag is member-owned and Non-Profit. She said, "Being a community credit union means that anyone who lives, works, worships or goes to school in Preston County can join our credit union."
The staff at the Kingwood Tri-Ag Federal Credit Union is excited to be given the opportunity to serve the residents of Preston County and provide another option to meet their financial needs.
Tri-Ag is located in the Valley Professional Plaza in Reedsville, WV. Lobby hours are Monday-Friday 8:00am-5:00pm. Drive Thru hours are 7:30am-5:00pm Monday-Friday and 8:30am- 12:00 Noon on Saturdays. If you have questions, please give them a call at 304-329-5000 or visit their website at www.triagwvfcu.com.