Welcome New Chamber Member "Preston Personal Errand Service, LLC"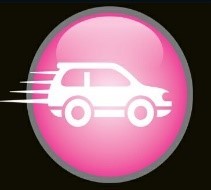 Preston Personal Errand Service LLC was established February 27, 2017.
According to owner Sherry Durr, the services they provide to Preston County are unique because this type of errand service is something that is usually only found in major cities.
"I offer grocery, prescription, mail delivery, monthly bill assistance, laundry service and light housekeeping," stated Durr.  She also offers free in-home or phone consultations for senior citizens.  Information packets with pricing are available.
"Preston Errand Service is a family-owned and operated business in Preston County, which happens to be our home town, we want the community to know that we developed our business to better the community as a whole," stated Durr.
"I enjoy doing this for Preston County, after all, this is my hometown and I love it here.  Those who know me, know that I have an extremely loving heart and it is in my nature to help others," said Durr.