Home

/

Chamber Continues Lunch and Learn Series
Chamber Continues Lunch and Learn Series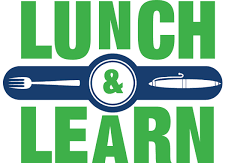 The Preston County Chamber of Commerce is happy to announce that they will continue to offer their Lunch and Learn Series to their members and the community. "Last year, our Lunch and Learn seminars were well received by our members and community, so it was an easy decision to continue to offer these free training opportunities again this year. This year's first Lunch and Learn, titled "Supervisor Skills for Success" will be held Thursday, February 16th at Camp Dawson from 11:00-1:00." Larry Batten with the Small Business Administration will be presenting information and ideas for becoming a successful supervisor," stated Kristy Ash Executive Director for the Chamber.
Our Lunch and Learn seminar in March, "Substance Abuse Prevention," will be held at the Preston County Inn on March 16th from 11:00-1:00.  The Chamber will be co-sponsoring the event with After School Explorers and the Preston County Caring Council, funded by a grant from the US Department of Health and Human Services, Substance Abuse and Mental Health Services Administration, Center for Substance Abuse Prevention and the WV Department of Health and Human Resources, Bureau for Behavior Health and Health Facilities. Ash said, "This is a serious problem in our community and in the state of West Virginia. When Barb Thorn and Susie Huggins approached me with this idea, I was more than happy to join them in providing much needed information to the community through a Lunch and Learn." The speakers for the day include Rebecca Vance, Director of the Randolph County Family Resource Network and Rita McCrobie, Consumer Protection Advocate with the WV Attorney General's Office.
As we look ahead a few months, our April Lunch and Learn seminar, "Wellness in the Workplace," will be held on Thursday, April 20th from 11:00-1:00. Location TBA. The presenter for this seminar is Daniel Huffman, Wellness Coordinator at Preston Memorial Hospital. "We've had several requests from Chamber members to hold a Lunch and Learn on Wellness, so we are excited to offer what we hope is the first in a series of seminars on this topic," stated Ash.