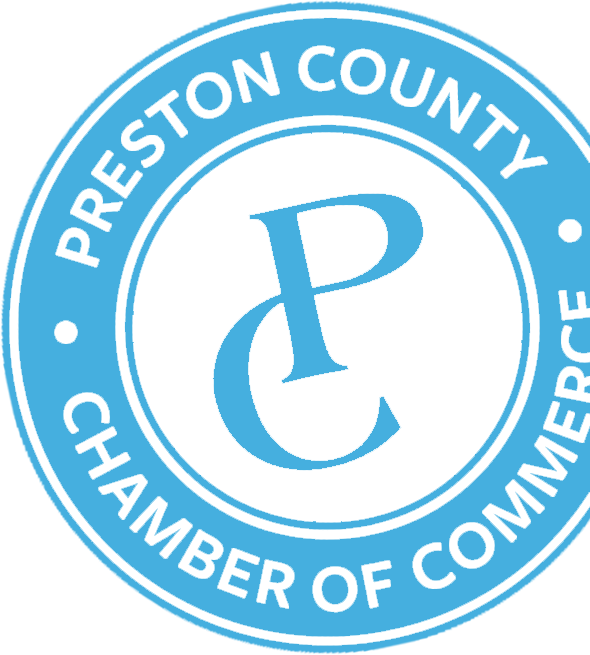 Don't Miss Out.
Join the Chamber.
It's a great time to be a member of the Preston County Chamber of Commerce.
Preston County is open for business and the Preston County Chamber of Commerce stands ready to serve the business community in this place we all know, love and call home. We want to be your partner – by promoting your business and by establishing a collaborative business climate within our county that keeps Preston businesses on the rise. The Chamber offers increased visibility in the community, countless networking opportunities throughout the year, educational opportunities and so much more.
Membership Benefits
Advertising

Promote your business through the Chamber's monthly newsletter "Chamber Talk," weekly News and Events email blasts, and website. Publicize your membership by displaying the Chamber logo on your website, marketing materials and at your establishment. Take advantage of the opportunity to display your information at the Chamber office and schedule a time to utilize the window display. Benefit from the many sponsorship and advertising opportunities available at our events. Let us increase your Google visibility through our verification process.

Professional Development

Your Chamber offers numerous seminars and educational opportunities through our "Lunch and Learn events," that are geared specifically to the business community and the continuing education of you and your employees.

Advocacy

Benefit from a unified voice advocating for business-friendly legislation during Preston County Day at the State Legislature.

Referrals

The Chamber loves referring your business. Whether through phone inquiry, email, online or a visit to the Chamber's office, businesses, residents and visitors alike will find information about your company. Referrals through the Chamber's website and online Membership Directory continue to grow and generate new leads for Chamber members.

Website

The Chamber's website lists all members in our online business directory with a link to your website and a detailed description of your company, products and services.

Networking

Establish business relationships at networking events like our Business After Hours, Annual Dinner, Golf Tournament and Girls Day Out Bash. Build your employees' professional network and knowledge with monthly "Lunch and Learns."

Business After Hours

Business After Hours is the Chamber's signature monthly networking event. Usually held at 5:30 p.m. on a Thursday, it's the perfect way to start wrapping up a busy work week. Members talk business in a casual atmosphere, share a libation and enjoy some delicious food.

This is a great opportunity to have your business representatives share information, make new connections and build professional relationships. During this 2-hour event, the host usually gives a brief talk about their organization, they provide the appetizers and beverages, tours are offered (if applicable) and door prizes are normally a part of the evening.

Business After Hours is a popular way to network with other professionals and make new friends in the community. Who Benefits? EVERYONE! The host business has the opportunity to show other members exactly what they are all about. Business After Hours gives everyone the chance to meet and exchange business cards, make new client contacts and meet new business people.

How Does It Work? The Preston County Chamber of Commerce will create a flyer to promote the event. The flyer will be sent out in email blasts to Chamber Members and dignitaries in the community. We will post your event on our Facebook page, in our weekly News & Events email blasts, on our Calendar of Events and in our monthly newsletter. The media will also be informed. The Chamber staff will handle registration, nametags and provide you with a list of those in attendance.

If you are interested in scheduling a Business After Hours, contact Kristy Ash, Executive Director at (304) 329-0576.
Chamber Ribbon Cuttings