Sunrise Sanitation Begins Serving Preston County March 1st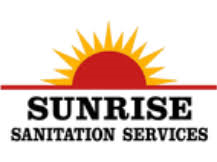 Sunrise Sanitation Services, Inc. will begin serving the people of Preston county March 1, 2018. We have 41 years experience in meeting the need for Residential, Commercial and Industrial Waste removal. Additionally, under the leadership of Founder and Chief Executive Officer, Stuart Thayer, we have pioneered recycling of waste in a rural area.
• Sunrise has twice been the recipient of the Recycler of the year in West Virginia.
• We are a proud member of the Preston County Chamber of Commerce.
• Along with our dedicated employees, we strive to provide reliable, friendly and responsible waste removal. We strive to have well maintained and safe equipment.
• Our friendly and knowledgable office staff is equipped with up to date software. They will work with our valued customers to inform them of various services and to resolve issues that may arise.
• Look for additional information on our website and social media where we will provide answers to frequently asked questions, view updated route information and where you can express your needs and concerns. We will monitor this website daily.
The newest member of our corporation, Chief Operating Officer, Nathan Walter, is prepared to lead Sunrise with the same vision for service and integrity as we go forward.
We here at Sunrise are excited to begin this new venture with our neighbors in Preston County! Help us celebrate by joining us at a Business After Hours on February 22nd from 5:00pm-7:00pm at the Preston County Chamber of Commerce office located at 200 West Main Street Kingwood, WV. This event is open to Chamber Members and the Public.
Your Friends at Sunrise Sanitation Services, Inc.